Visual feedback

made simple

for small 3d studios.
Most visual feedback software is nice, but hard to use. We make the opposite trade-off, and hope you'll like it.
Trusted by this company so far Everything you need to run your 3d projects.
Well everything you need if you aren't that picky about minor details like managing freelancers.
Keep track of every project detail including goals & changes, private notes, client's questions and more.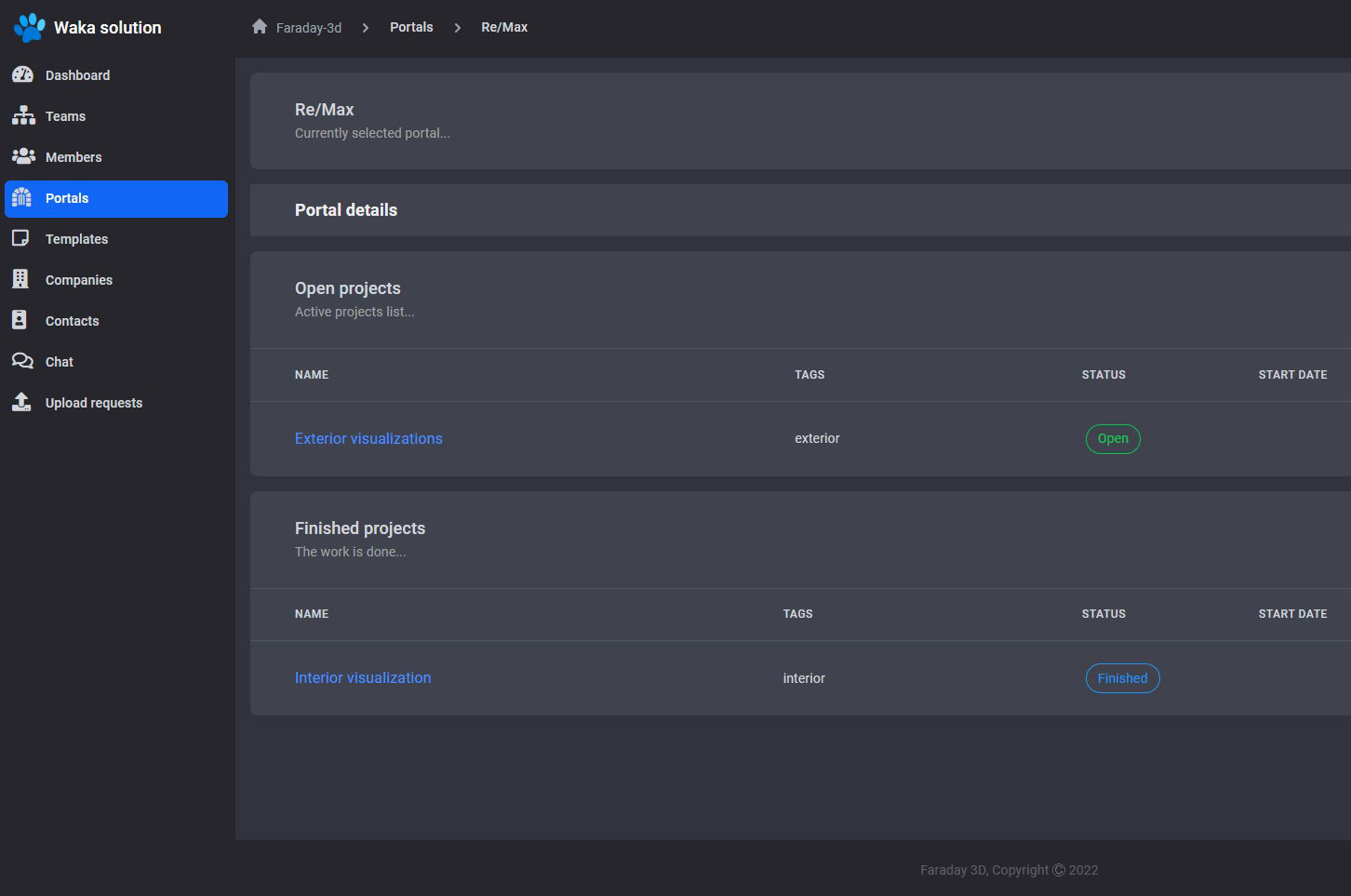 Forget 3rd party files sharing websites. Simplify large files sending for your clients - everything you need in one place...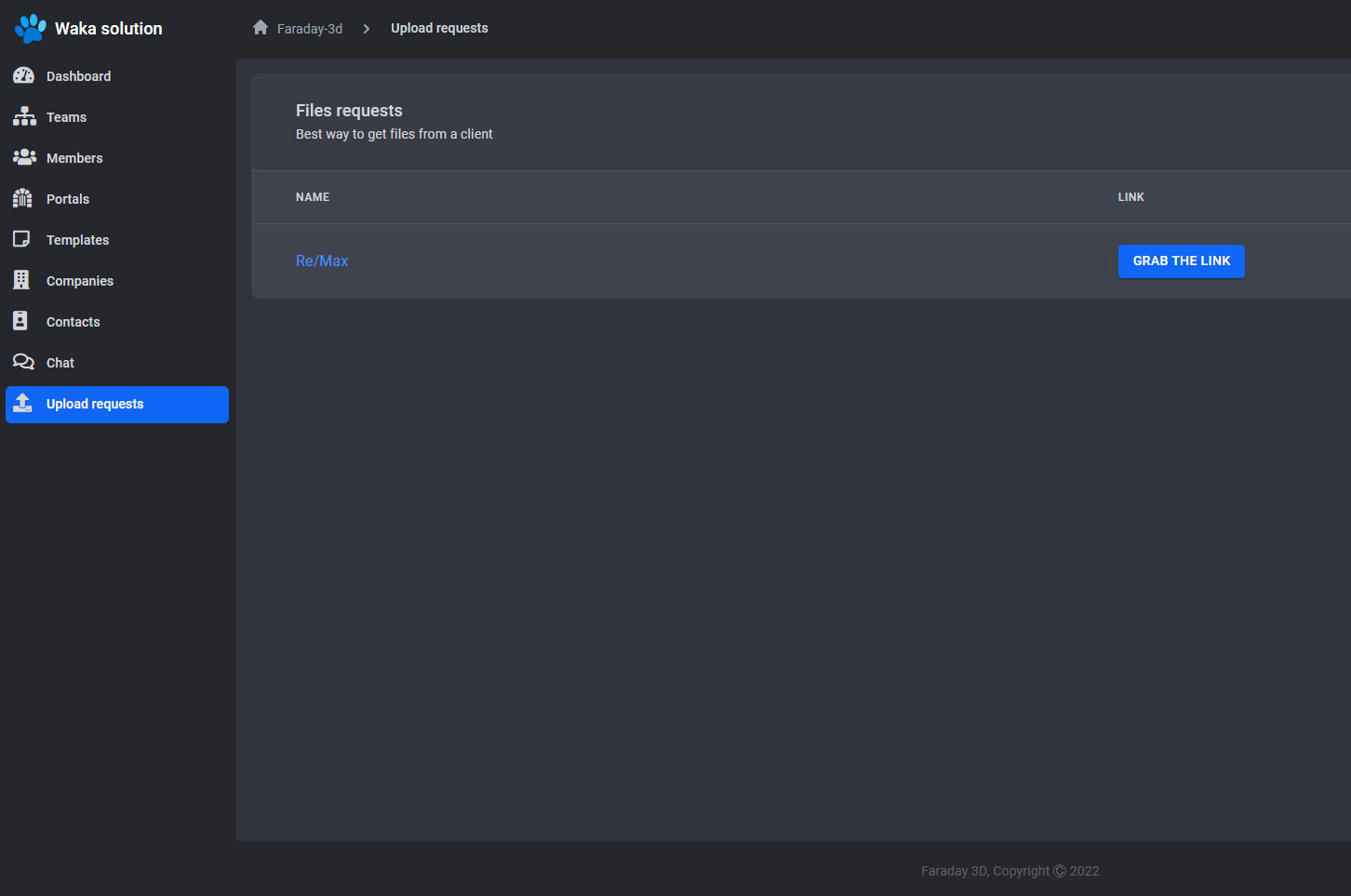 Allow your clients to provide visual feedback without any registrations.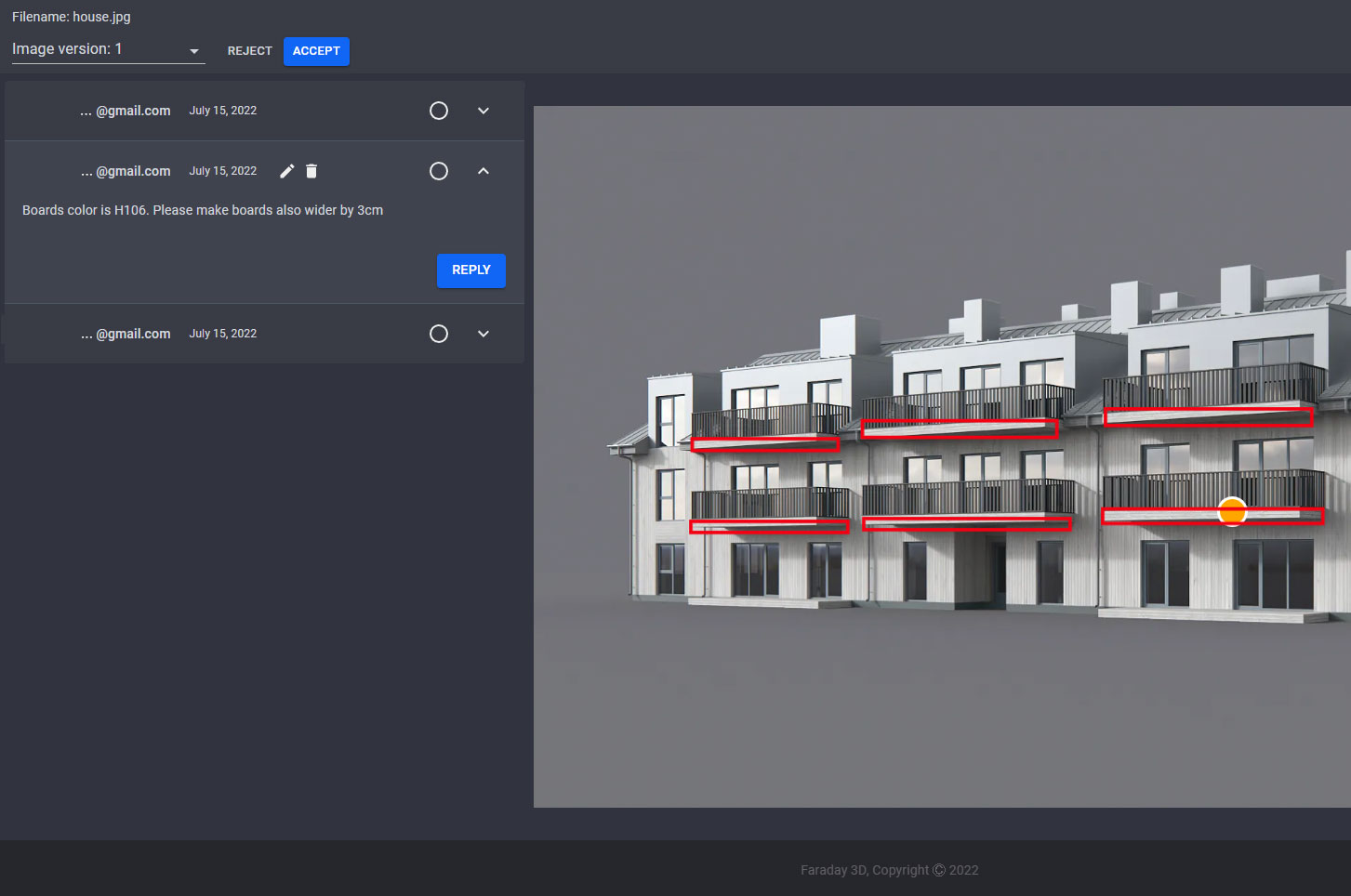 All your images are securely stored in Microsoft's cloud.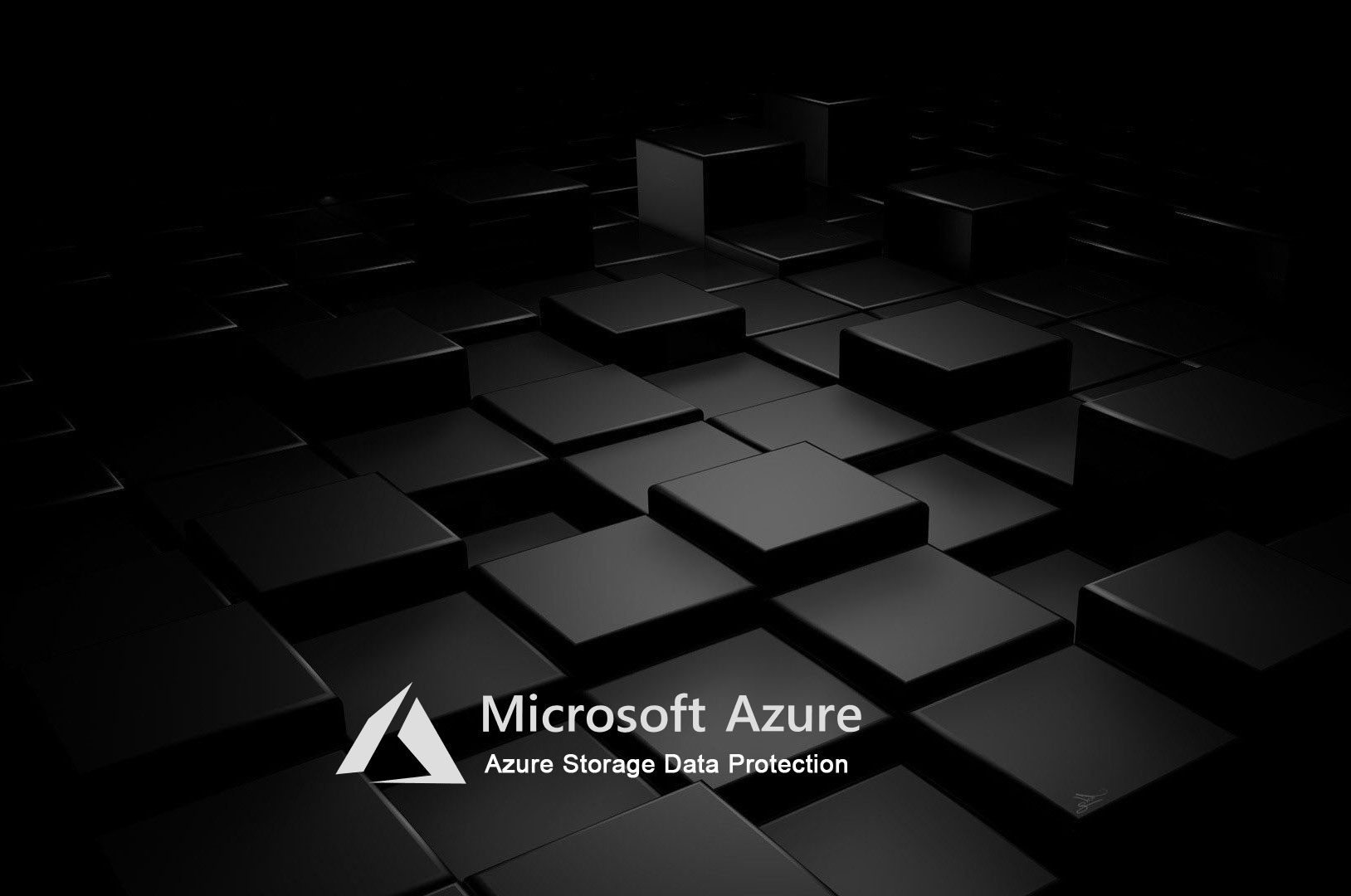 Frequently asked questions
If you can't find what you're looking for, email our support team and if you're lucky someone will get back to you.
What is WakaKit?

Bring all your 3d visualization results, image versions, comments, and feedback, including approval decisions, together in one place. Simply share a link to your files, then your stakeholders can tap to add comments.

Do my clients need to be registered too?

Absolutely not. Just share your 3d renderings or intermediate sketeches with as many people as you like. They won't even need an account to add comments.

Do you have image version history?

Of course. Keep a record of every image version and review round, so you can check that everyone's feedback has been met.

How and where my images stored?

For storing images we're using Microsoft file stroage cloud. You can rest assured that your data is in good hands.

How can my client add comments to the image?

Just share your image by sending share link to your client. With a mouse click, your client can type comments, draw simple scetches and much more.

How projects organized?

All your projects distributed across Portals. Each portal belongs to specific client. Stay organized and more productive with our help.

Do you have threaded comments?

Yes. Threaded comments replace messy back-and-forth emails. Be on the same page with your clients with the help of WakaKit.

What about task management?

We plan to turn comments into to-do lists to ensure nothing gets missed. It is our priority for the newar future.

Can I password-protect my review links?

By default, your link is visible to the people you shared it with. It's no way Google will find it and make it public. But for more security, you can password-protect it too. No worries. Get started today
It's time to take control of the management of your 3d projects. Try our software so you can feel like you're doing something productive.
Sign in
(private beta)